Eden Greens, The home of quality greens
Our microgreens are nutrient dense and they are loaded with essential vitamins and minerals making it ideal to supplement any of your comfort foods and help you get your 5-a-day in an easy and tasty way. With our Microgreen grow kits you can grow your own microgreens on your windowsill or kitchen countertop. 
100% free from pesticides and herbicides
100% fresh, we only harvest before we deliver to ensure you get the freshest tastiest greens possible
We grow in the community for the community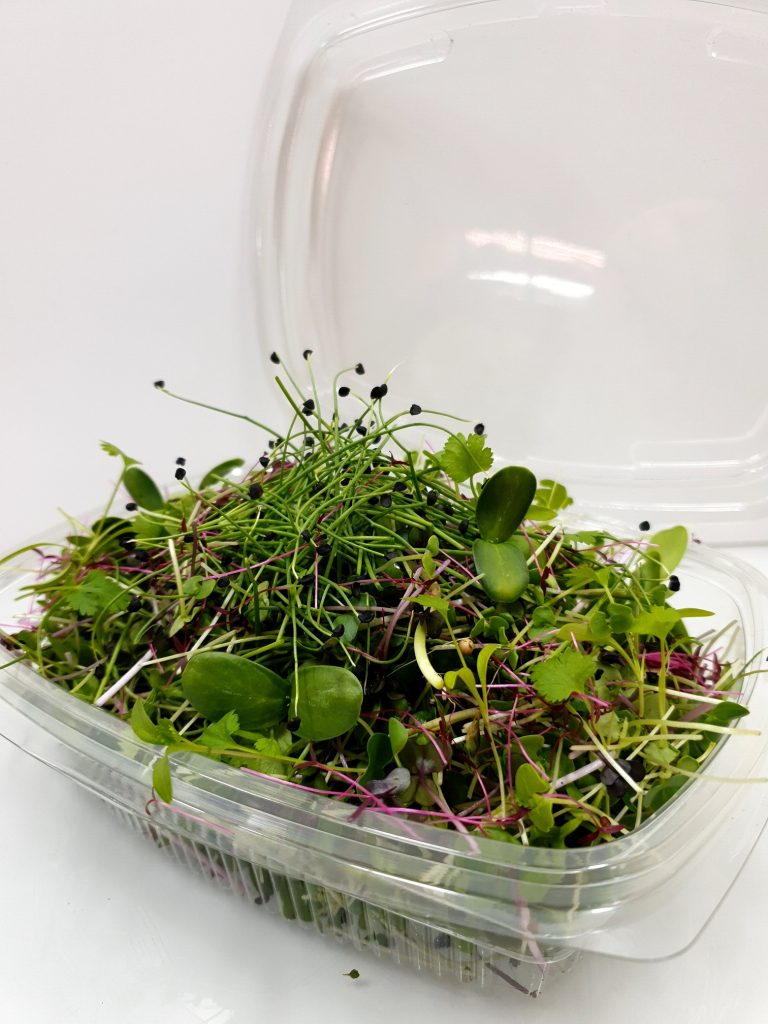 Superfood Salad Blend
Boost your immune system all year round with our Superfood salad blend. Our blend has a base of Sunflower and Pea shoots for a sweet and nutty flavour, a healthy serving of Micro Broccoli, Micro China rose radish to spice up the flavour profile and finish it off with either a micro basil or coriander for a mouth watering taste explosion.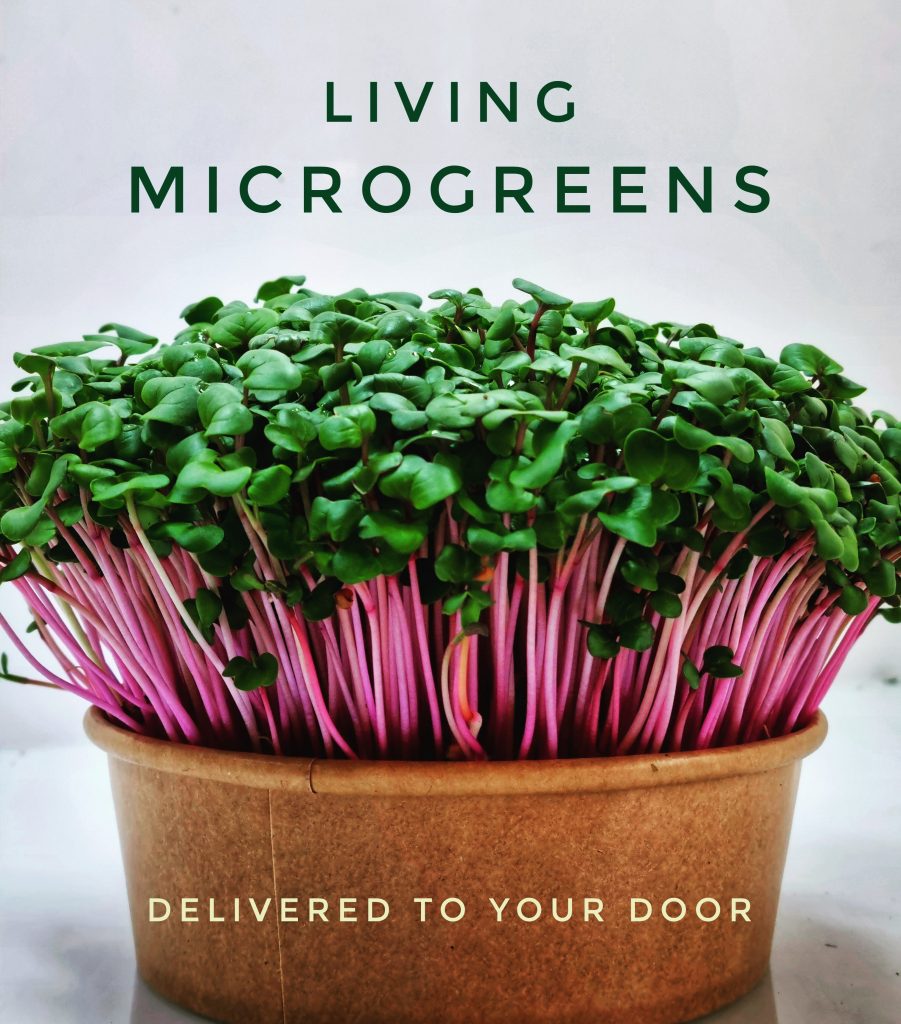 Bi-weekly Living Pot delivery
We deliver two living Microgreen pots every second week to your door. Each delivery will be new varieties so you get a selection of flavours to enjoy, while getting the benefit of living food.

NB!! - DELIVERY AREAS

Wednesday: Woking / West Byfleet / Pyrford / Ripley / Old Woking
Friday: Goldsworth Park / Knaphill / St John's / Bisley / West End / Lightwater
Monthly Subscription – £16.00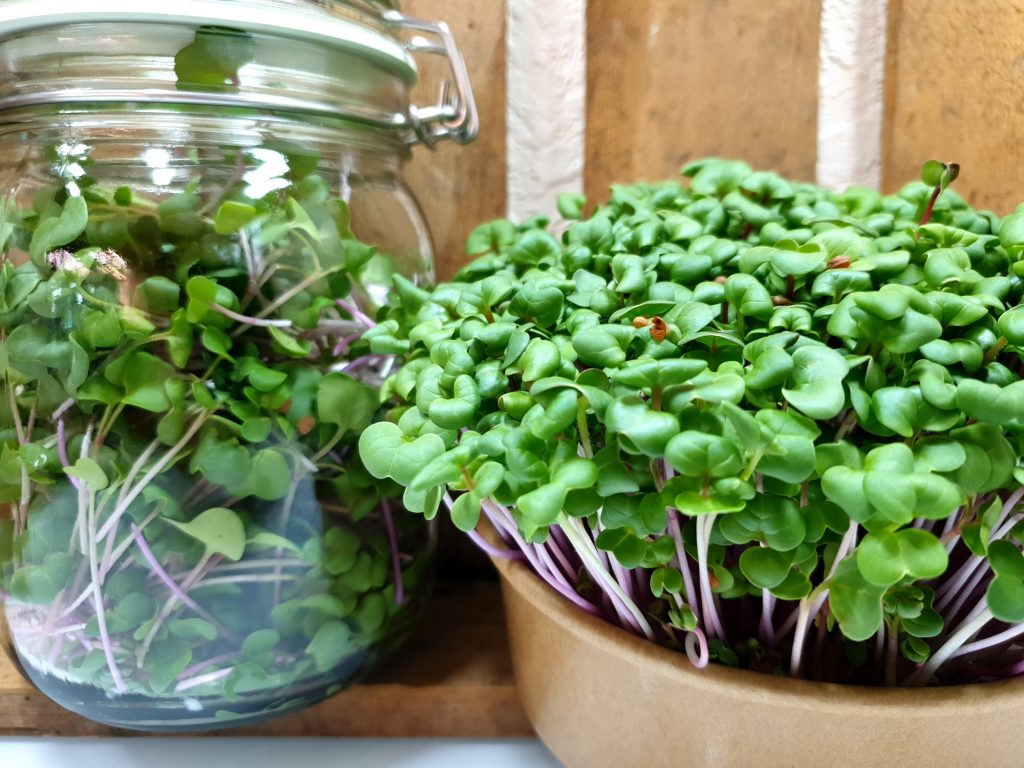 Weekly Zero waste
Superfood Jar
We deliver two freshly harvested Microgreen Superfood salad blends or a Salad blend and Living pot every week to your door in a glass jar and collect your used jar for sterilization before your next delivery. Each subscription will incur a £3.00 once off jar deposit which will be refunded if you wish to cancel your subscription.
NB!! - DELIVERY AREAS

Wednesday: Woking / West Byfleet / Pyrford / Ripley / Old Woking
Friday: Goldsworth Park / Knaphill / St John's / Bisley / West End / Lightwater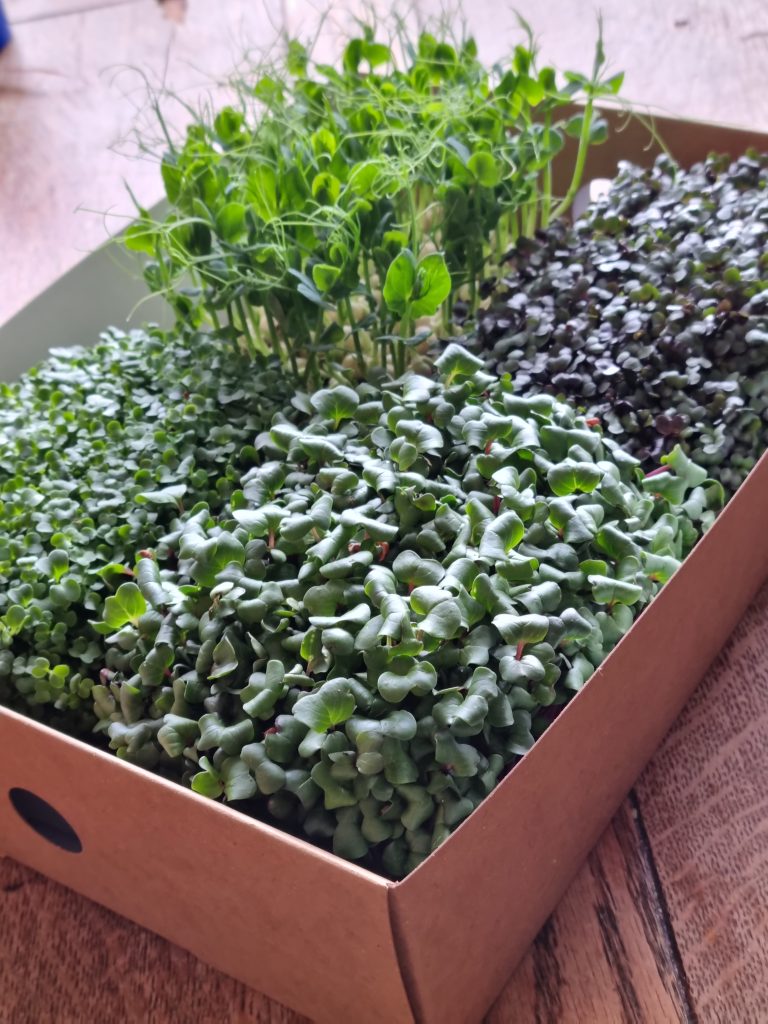 Living Tray
A seasonal selection of 4 living punnets, ready for you to snip and enjoy. While we endeavour to always have living pots available, please allow up to 10 days for delivery. Living Trays cannot be posted (Free delivery in local area)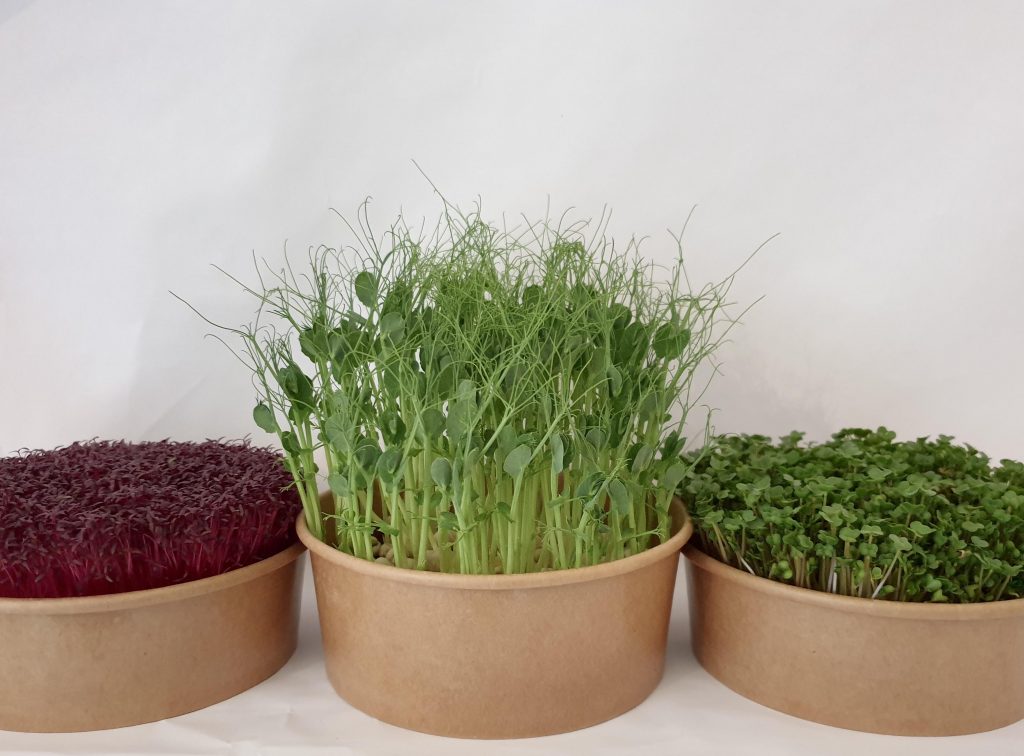 Living Pots
You won't get any fresher than harvesting your greens as you are preparing your meal. With our living pots you lose the least amount of nutrition before eating meaning you are getting the most benefit out of your superfood. Living pots cannot be posted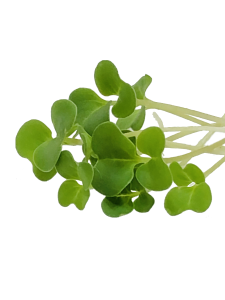 Micro Broccoli
Broccoli microgreens taste similar to full grown broccoli and contain a compound called sulforaphane which as effects on cancer, aging, mortality, heart disease, brain function and more. Avoid cooking as sulforaphane is sensitive to heat so just eat them raw instead.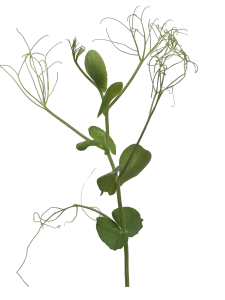 Pea shoots
Pea shoots taste just like eating peas from the pods in our garden, (sweet and refreshing). Pea shoots contain 8x the folic acid of bean sprouts, and 7x the vitamin C of blueberries making it one of the most delicious of the superfoods.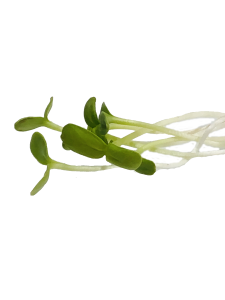 Sunflower shoots
Sunflower shoots have a sweet nutty flavour and add a delightful crunch to your salad. Sunflowers are rich in vitamin E, folate, and zinc.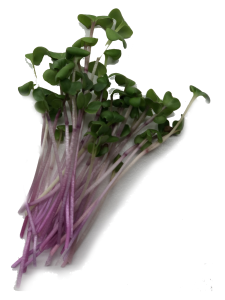 Micro Radish
Radish microgreens have a spicy flavor and they're tender and crisp. They make a great garnish and add a splash of heat and color to any meal.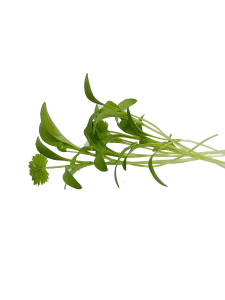 Micro Coriander
You either love it or hate it. Micro coriander tastes like the larger version and goes with any meal.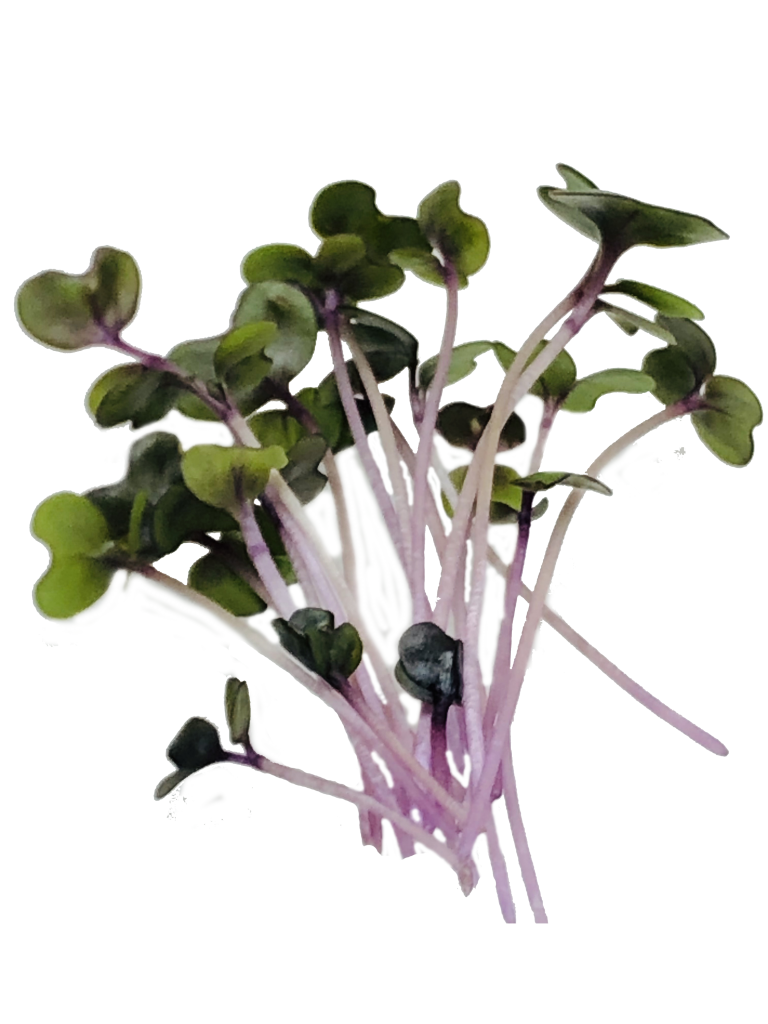 Micro Red Cabbage
Micro cabbage has a mild, cabbage-like flavour, so they make an excellent addition to salads, sandwiches or coleslaw. Loaded with vitamins and minerals, you can go wrong with having these in your daily diet.
Additional varieties grown to order
We grow a wide range of additional Microgreens to order. The average grow time is between 1 and 2 weeks for most varieties. All our microgreens are available in punnets, zero waste jars or living pots which you can harvest as you need. If you would like to order any additional Microgreens, please Contact us and we will get them on the grow immediately for you. If you would like a variety not listed below we will be happy to source it for you.
Amaranth – Live tray small
Nasturtium
Wheatgrass
Kohl Rabi
Micro Rocket
Micro Basil
Micro Chervil
Tatsoi
Micro Parsley
Japanese Parsley
Garlic Chive
Carrot microgreens
Micro Mustard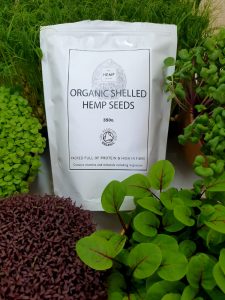 Organic Shelled Hemp Seeds
Packed full of protein (up to 50% more than chai seeds) and high in fibre, these delicious shelled hemp seeds make an amazing addition to your microgreen salad. They contain a wide range of minerals and vitamins of which include magnesium.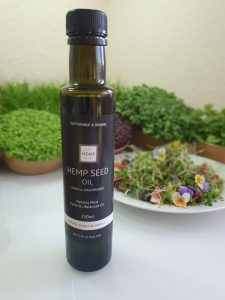 Organic Hemp Seed Oil
This virgin and cold pressed hemp seed oil is considered 'Natures most perfectly balanced oil' and a great natural source of Omega 6. A light green oil that has a smooth, nutty and earthy taste makes it a lovely dressing for your Superfood blend without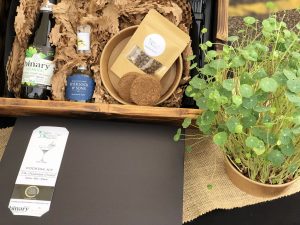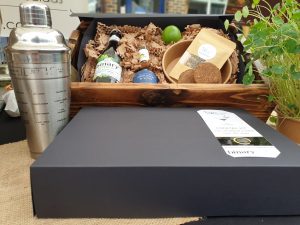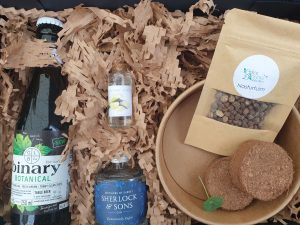 Weather you're looking for an ideal gift for someone or want to try a little mixology for yourself, our cocktail gift set is the perfect solution. A collaboration from three local SurreyLife Food & Drink awards finalists and months of research, we have combined the perfect ingredients for a refreshing and mouth watering taste explosion.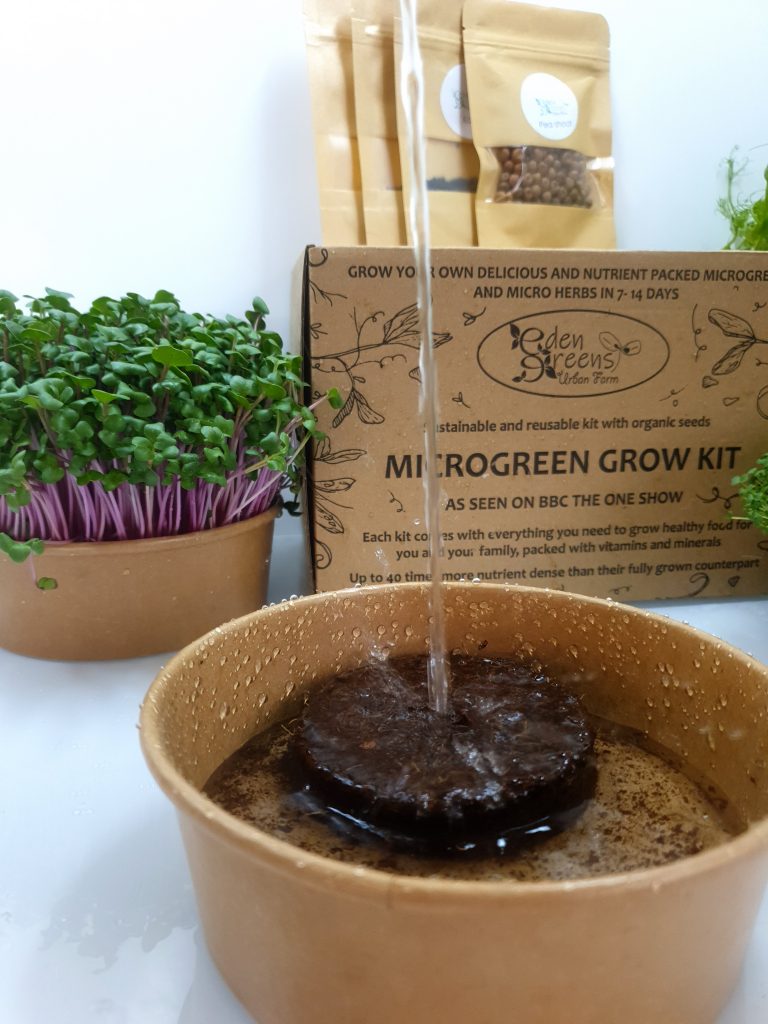 Health on a Shelf
Broccoli – Kale – Rocket.
This is our Health booster kit and also a great way to get the kids involved in the growing process and even learn about growing their own food. The kit contains everything you need to bring an abundance of health to you kitchen shelf. Our kits are very easy to use and the microgreens contain some of the vitamins and minerals children need.
Kit Includes: 3 pots, 1 large disk of peat free coconut coir, 3 packets of seeds and a set of instructions. 
£15.00 excl P&P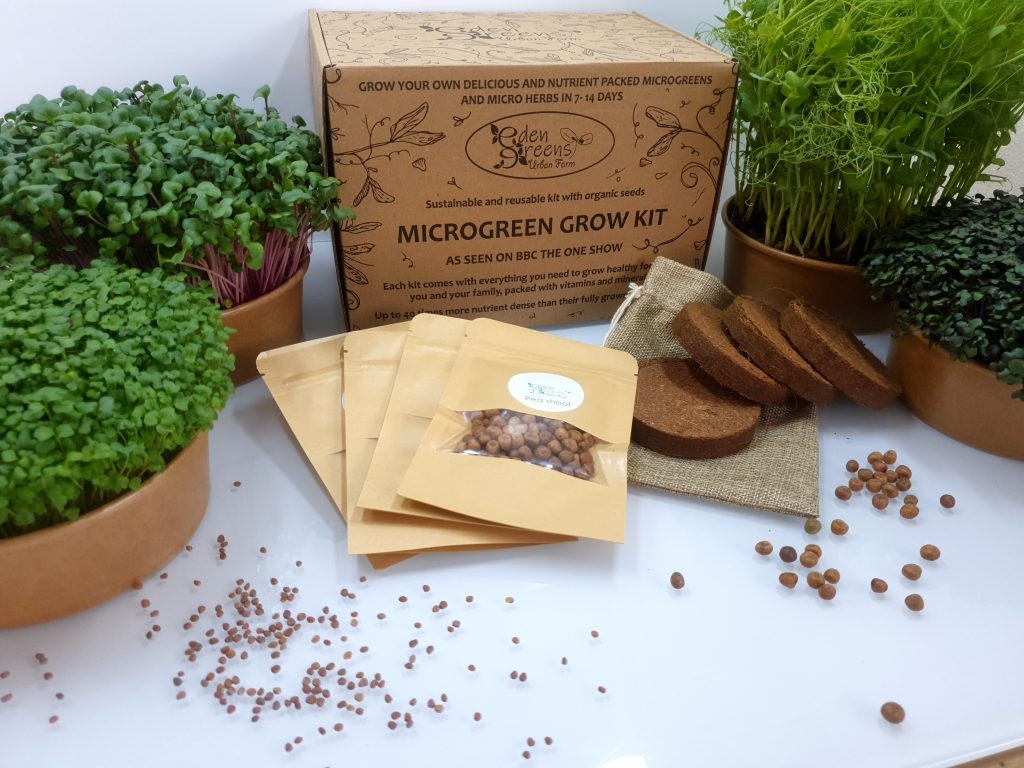 Micro Power
Broccoli – Radish – Red Cabbage – Pea shoots.
Micro Power is our kit that brings a little more focus and energy to your life. By following the instructions you will be able to grow fresh trays of delicious power packed microgreens to add to your meals. Once you have chosen your favourites then customise your seed top up pack to the ones you like the most. The pots can be reused two to three times. 
Kit Includes: 4 pots, 1 large and 1 small disk of peat free coconut coir, 4 packets of seeds and a set of instructions. 
£20.00 excl P&P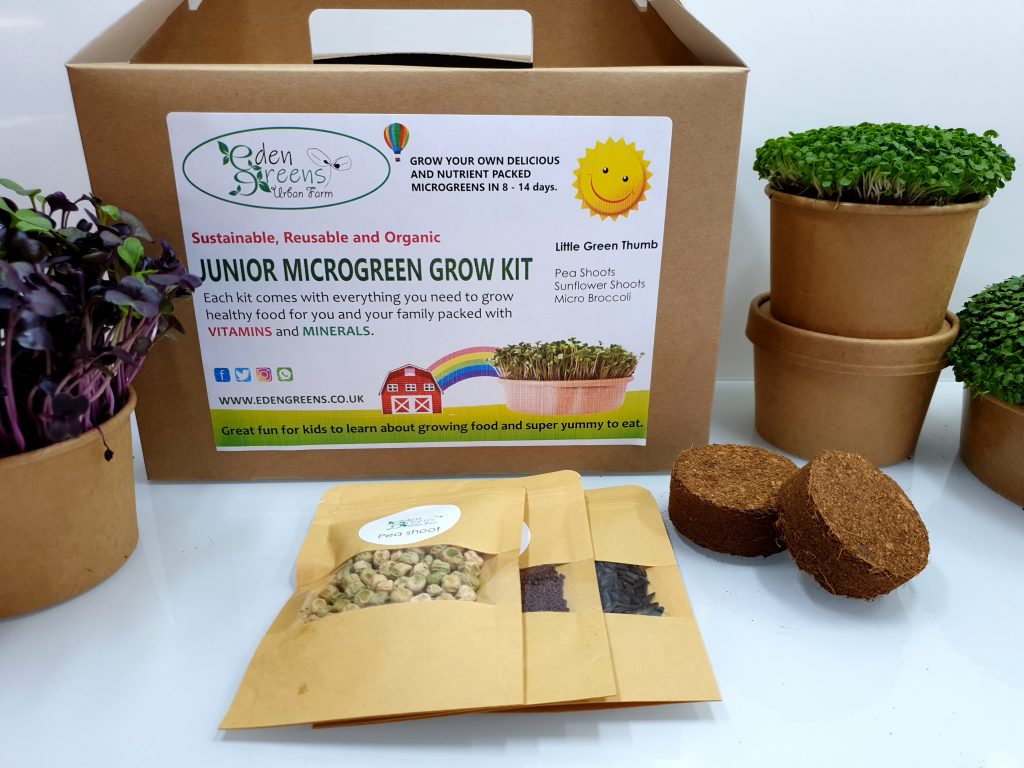 Little Green Thumb
Pea shoots – Sunflower shoots & Micro Broccoli.
Little Green Thumb is our grow kit aimed at encouraging all kids to try some really tasty greens while getting in the added benefit of Superfood nutrients. We've found that children who grow their own greens are more likely to eat them. The kit is built around the tastes that kids will enjoy. Sunflower has a nutty taste while pea shoots are sweet and micro broccoli is a subtle broccoli taste almost disguising that it is a super vegetable. 
Kit Includes: 3 Jr pots, 1 large disk of peat free coconut coir, 3 packets of seeds and a set of instructions. 
£15.00 excl P&P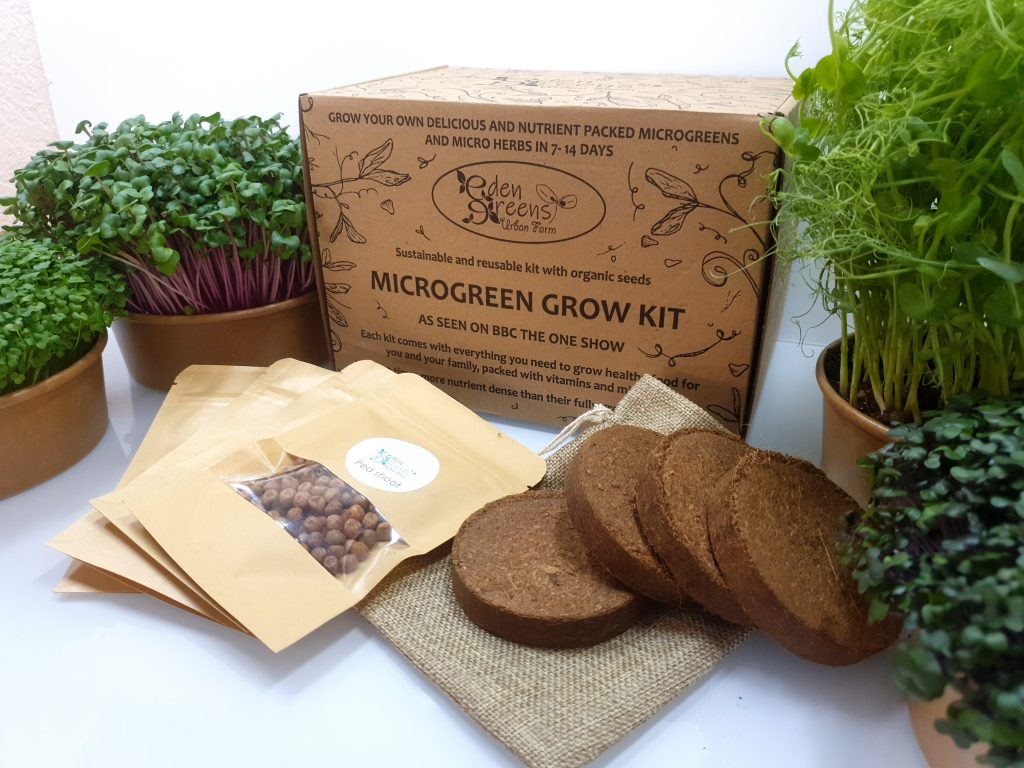 Immune Booster
Micro Broccoli, Micro Red Cabbage, Kale & Rocket.
The Immune booster is a combination of Microgreens to help nourish the immune system and promote health. With a variety of minerals and nutrients that are up to 40 times higher than fully grown vegetables, your journey to healthy eating begins now.
Kit Includes: 4 pots, 4 disks of peat free coconut coir discs, 4 packets of seeds, 4 humidity domes and a set of instructions. 
£20.00 excl P&P
Grow kit refills, Seeds and more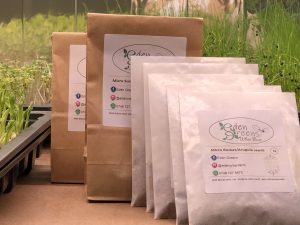 Grow kit refill
Ready to grow your next round of microgreens? The pots in your grow kit can be reused three to four times. The refill kits include the coir and 3 packets of seeds for your next grow. The default seeds are the same as the 3 pot variety grow kit. If you would like to exchange the seeds for other varieties from our Seed packs then just leave a note in the Paypal payment notes of which seeds you would like in your refill kit.
Eden Greens Seed Packs 
The seeds are handpicked from our very own seed stock which we grown for the community and commercial companies so you can always be certain your getting the best seeds we can offer. Our seeds are Non GM and Organic.  
All seeds in our packs have approximately 80% + germination rate helping ensure success for even the beginner gardener. 
Amaranth
Sunflower
Pea
Broccoli
Radish
Red Cabbage
Nasturtium
Wheatgrass
Kohl Rabi
Micro Rocket
Micro Basil
Micro Chervil
Tatsoi
Micro Parsley
Japanese Parsley
Garlic Chive
Carrot microgreens
Micro Mustard