Your Microgreens are harvested on the same day they are delvered to guarantee freshness. For restaurants, we offer the option of Live trays for the extra fresh touch
We do not use pesticide or any chemical on our plants. Our growing process is organic. The material and  seeds are sourced from approved organic suppliers
We are a family run Urban farm in Surrey. We believe that supporting Local businesses builds communities. "There is no power for change greater than a community discovering what it cares about." – Margaret J. Wheatley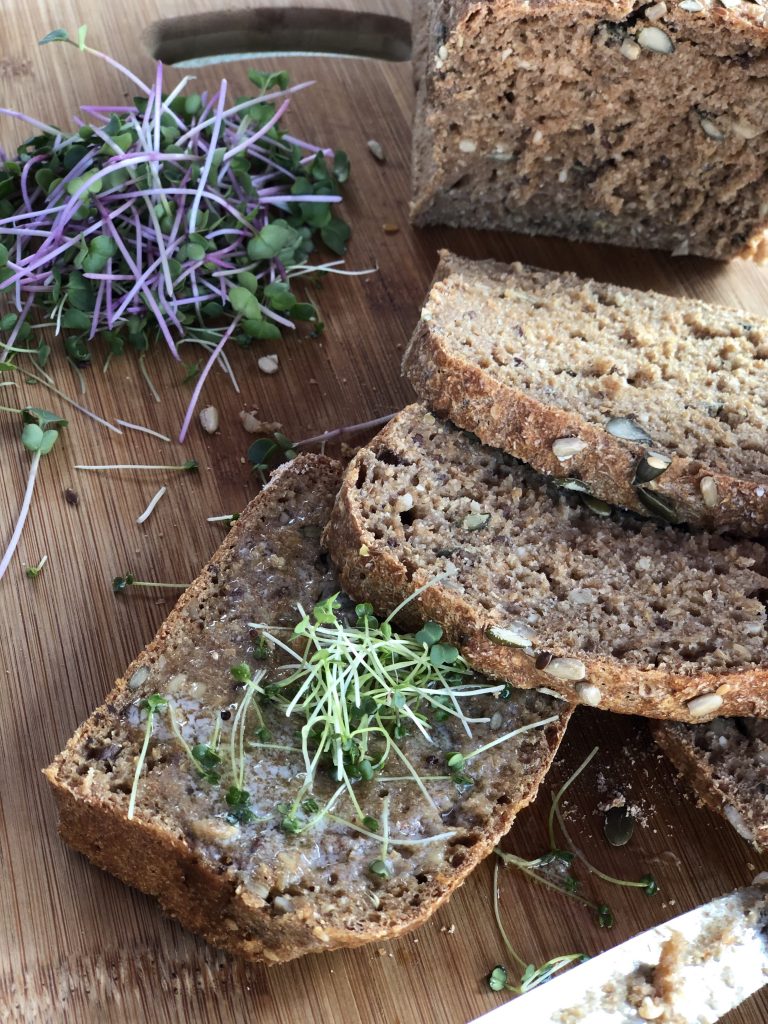 Monthly Subscription - Woking, Guildford & Surrounds
Conveniently have a Seasonal Salad mix or any other microgreen of your choice delivered once a week to your door if you're within the Woking or Guildford area or sent via one of our delivery options.
If you would like two deliveries per week (Wednesday and Friday within Woking) then change the quantity in your basket to 2.
Delivery Areas: 
Woking / Old Woking / Goldsworth / Park Horsell
Send / Ripley / Cobham / West Byfleet / Pyrford 
** 2 salads minimum order for Cobham 
Knaphill / Bisley / West End / St John's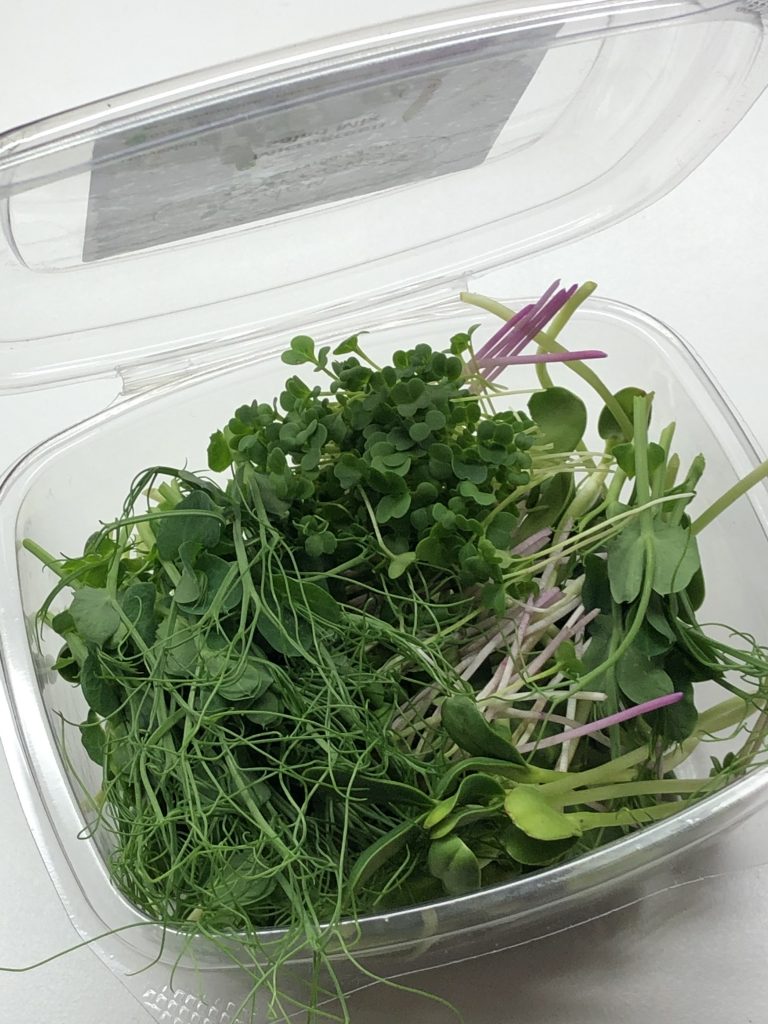 The Seasonal Salad Mix is generally a combination of Tendril Pea shoots, Sunflower shoots, China Rose Radish, Micro Broccoli and Micro Rocket with occasional additions such as Garlic Chives to compliment the mix.
£3.50
About
Sunflower microgreens offer a gorgeous crunch, nutty flavour and are great just as a tasty, easy snack on their own or added to your dishes.
As with most microgreens, sunflowers are loaded in nutrients and are a good source of healthy fats, fibre, protein and iron.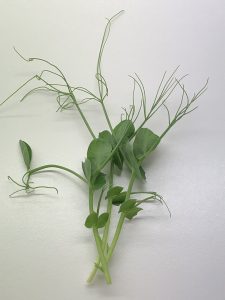 About
Combining really well with the sunflower shoot, the pea is bursting with sweet, crunchy flavour. Their young stem and curly tendrils keep well in the fridge and are durable. Add them to your salads or stir fry – or even just sautéed on their own with garlic and olive oil!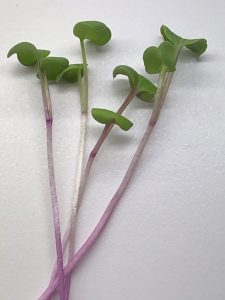 About
Radish microgreens spicy and distinctly peppery in taste, with beautiful pink stems and green leaves. They add a burst of flavour to salads, soups, sushi, sandwiches and egg dishes.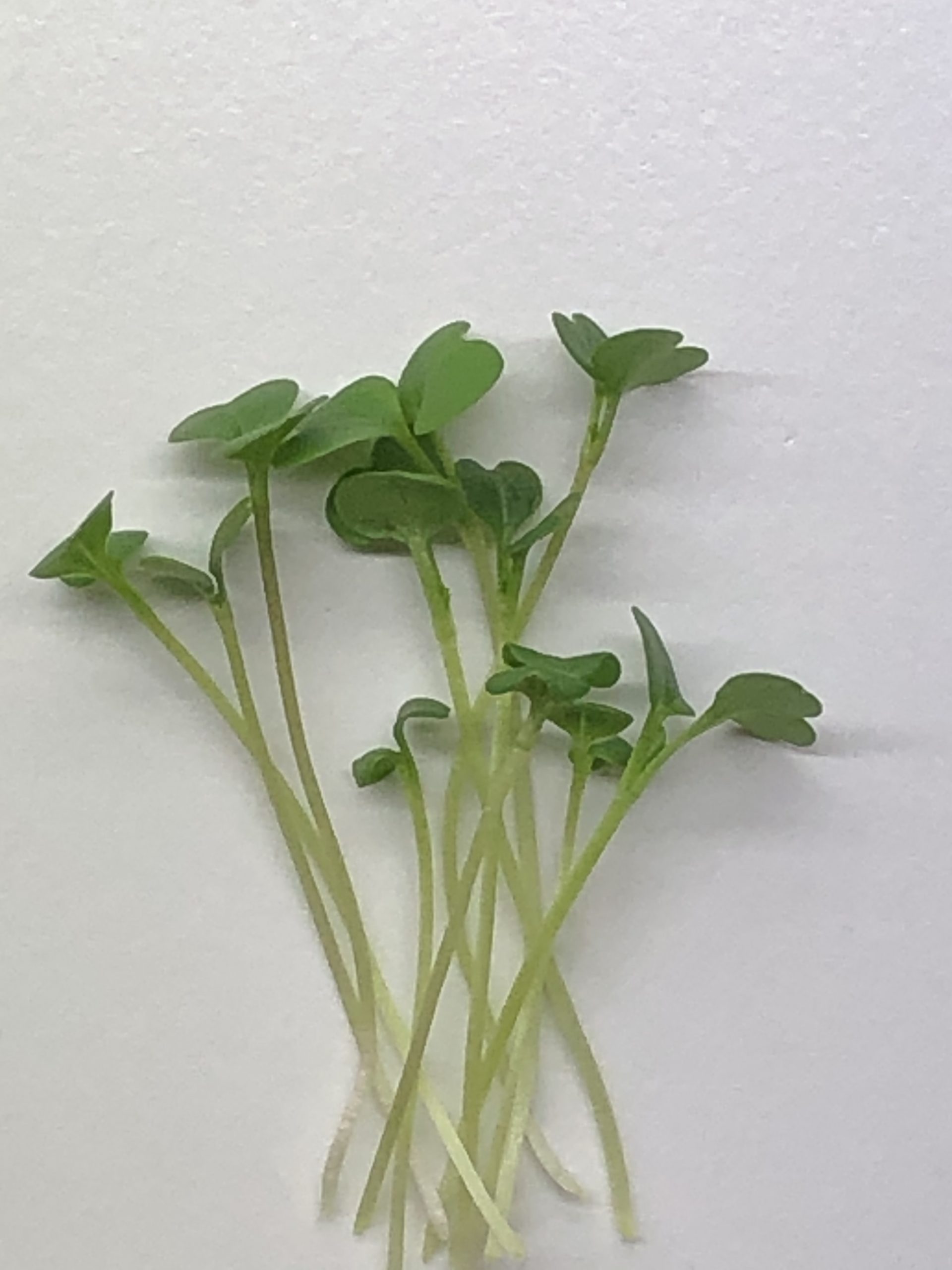 About
Broccoli microgreens are very tasty and a wonderful accompaniment to almost any meal, their flavour is subtle and hints of just a touch of broccoli and with their tiny delicate leaves they add a wonderful finishing touch to your dish. Try them in salads, sandwiches, meat dishes, cheese and egg dishes. You can stor fry or steam microgreens, as you will not lose the nutrients, however it is best not to cook them for too long and do so on low heat for a short time.
Another major player in the super foods category, Broccoli microgreens have an impressive nutritional profile and recent research has shown that broccoli contains sulforaphane, a substance which could protect us against the risk of cancer occurring, and reduce the severity of cancers that do occur. They also  contain soluble fibres, indole-3-carbonol (I3C), folate, sulphur, and a wide variety of minerals and vitamins including A, B, C, E and K. They are also a rich source of Calcium, Iron, Magnesium, Phosphorus, Potassium, Zinc, Carotene, Chlorophyll and Amino Acids.
These tiny super hero leaves offer an extensive list of potential health benefits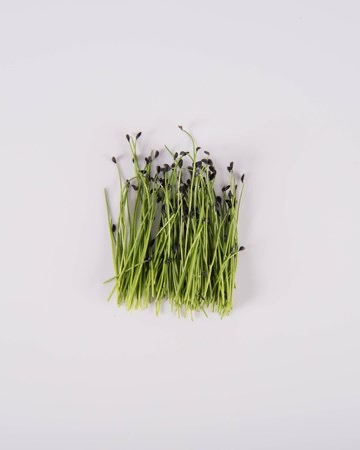 About
Beautifully delicate yet bold in flavour, these tiny chives are fantastic to add flavour and also creative flare to your meals! With their garlic and soft onion  flavour, they are simply delicious and can be added scrambled eggs, omelettes, sushi, soups, salads, fish, pastas, burgers, crostini's and are especially wonderful with mushroom, cheese, potato and egg dishes. They still have their tiny seed attached so really add an interesting look with a thread of colour and texture to your meal.
I love how they balance out a salad and give food an extra depth that is easily obtained just by adding a handful of these vibrantly green herbs that offer a spicy yet sweet undertone. Garlic Chives Microgreens pair well with other herbs, such as tarragon, chervil and parsley. They can be added un-chopped during the final preparation stage of your dish, to avoid over cooking and wilting.
Subject to availability.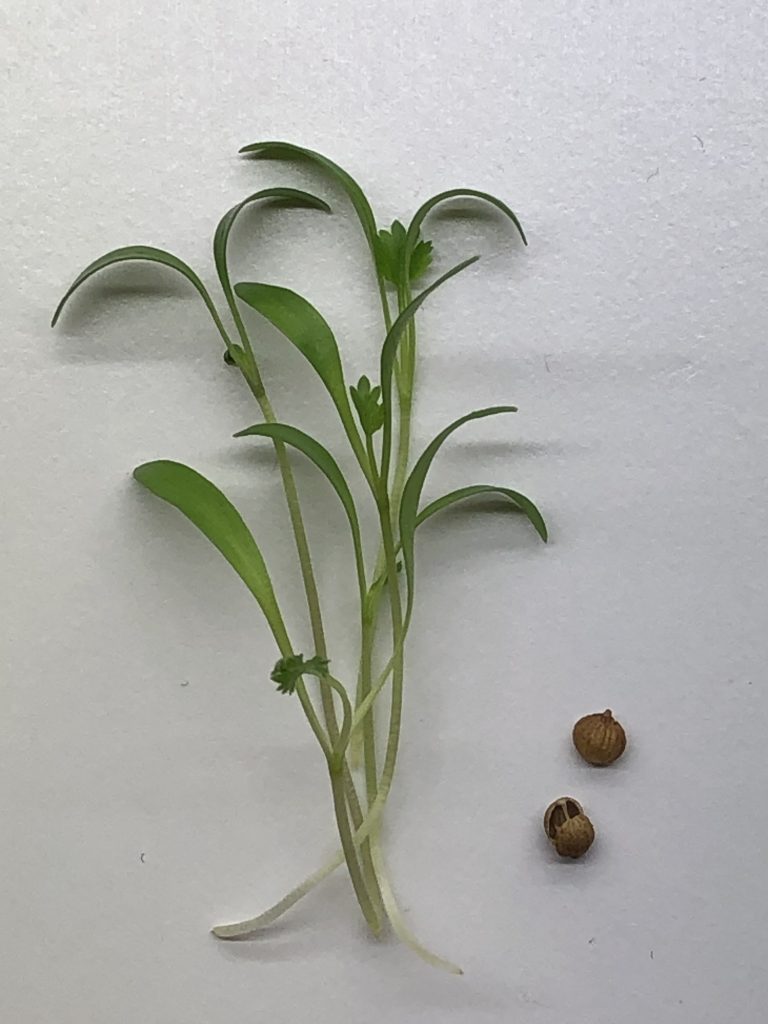 About
A firm favourite with our chefs as it pairs well with almost anything. The subtle flavour is less intense than its mature counter part and offers a softer sweet and spicy coriander flavour. Try it with fish, salads, curries, thai and more, a wonderfully versatile little green.  
Taking longer to grow, we need a longer lead time in order to ensure this microgreen is ready to harvest on your required date.
What are Microgreens
Smaller than baby greens herbs and older than sprouts, these delicate leaves of deliciousness are grown from seed to harvest in about 10 days. Essentially a baby plant, it is left to grow further than the sprouting stage until just after the cotyledon leaves have developed. The actual leaves and stems are consumed, not the seed. All the good enzymes from the seed are activated during germination and passed into their rich leaves, creating a visually pleasing tiny green plant, unbelievably rich in nutrients and packed with punchy flavour.
Microgreens have mainly been a firm favourite in fine dining restaurants and therefore still relatively unknown. However, they are becoming increasingly popular amongst the nutrition focused households due to their incredible health benefits, great flavour and are really just very easy to use.
Recent studies have proven that microgreens are 'four, to forty fold more concentrated with nutrients than their mature counterparts' *  The nutrients within these fascinating little plants help to strengthen and protect your eyes, bones, aid digestion, reduce inflammation and strengthen the immune system.  In addition they assist in protecting against cancer, regulating cholesterol, boosting your metabolism to help with weight loss, fight infections and prevent anaemia and treats anaemic symptoms.
It is no wonder that these wonderful herbs are referred to as super foods and we have listed their potential health benefits in more detail below.
*said researcher Qin Wang, PhD, assistant professor at the University of Maryland.
How to use Microgreens
Due to their delicate structure and unique flavours that are spicy and sweet, microgreens, are used by chefs in particular to create attractive dishes in restaurants. However microgreens are so much more than garnish and will enhance any soup, sandwich, wrap, stir fry, pizza, burger, pasta, sauce and our personal favourite – salad! Adding micros to your salad, especially pea and sunflower shoots will leave you in awe of the flavour and quite literally transform your salad, admitting you did not know greens could take so good. We suggest a drizzle of virgin olive oil with freshly squeezed lemon to really bring out the flavour of your salad and you will feel the goodness you are tasting!
Getting children and toddlers to enjoy their greens is easier too, especially served as a snack.
Big Five
Sunflower Shoots
Pea Shoots
Micro China Rose Radish
Micro Broccoli
Micro Garlic Chives
Complimentary Pantry
Micro Basil
Micro Coriander
Micro Rocket
Red Amaranth